Air miles, also known as frequent flyer miles, are a popular way for travelers to earn rewards and save money on flights. Flying Blue, the loyalty program for Air France-KLM and its partner airlines, allows members to accumulate miles and enjoy various benefits, including free flights. In this comprehensive guide, we will discuss the difference between air miles and miles, how to earn miles by flying, claiming missing air miles, using the American Express Flying Blue (AMEX) credit card to earn miles, additional benefits of miles, and booking flights using air miles.
The Difference Between Air Miles and Miles
The terms "air miles" and "miles" are often used interchangeably, but they refer to slightly different concepts. Air miles are a generic term for reward points earned through airline loyalty programs, while miles specifically refer to the reward points earned within the Flying Blue program. Both air miles and miles can be used to redeem rewards such as free flights, upgrades, and other travel-related benefits.
Earning Miles by Flying
One of the primary ways to earn miles is by flying with Air France, KLM, or any of their partner airlines. The number of miles you earn depends on factors such as the distance flown, fare class, and your Flying Blue membership level. To earn miles, simply provide your Flying Blue membership number when booking your flight or at check-in. The miles will be automatically credited to your account after the flight.
Claiming Missing Air Miles
If you notice that miles are missing from your Flying Blue account after a flight, you can claim them within a specified period after your flight date (usually up to six months). To claim missing miles, log in to your Flying Blue account, navigate to the "Claim Missing Miles" section, and provide the necessary information, such as your ticket number and flight details. The airline will then review your claim and, if valid, credit the missing miles to your account.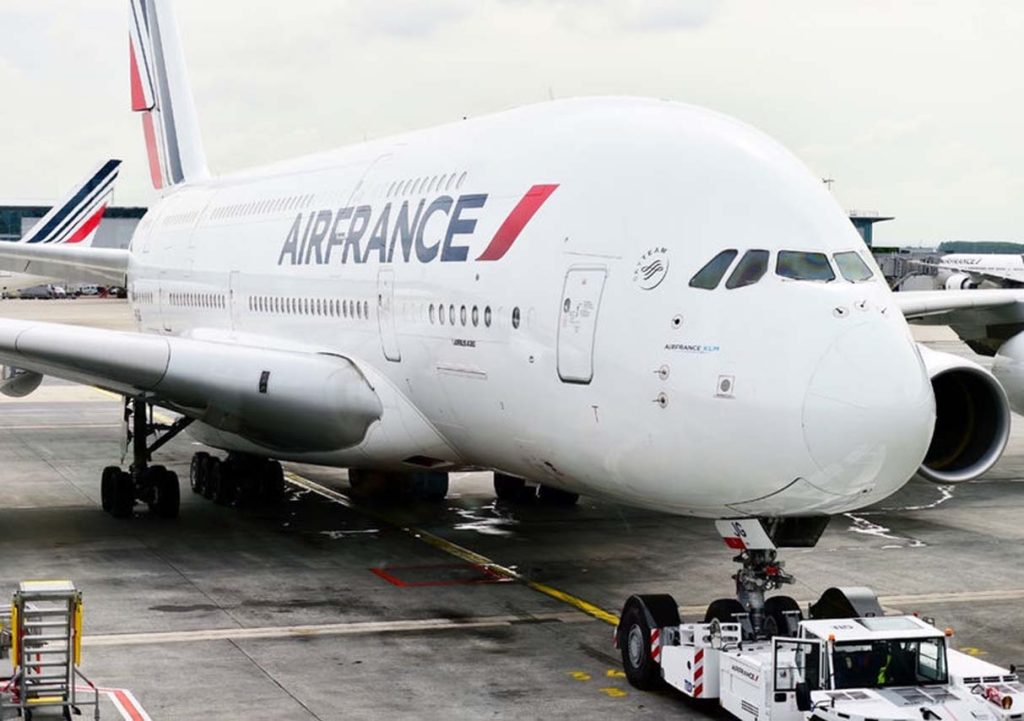 American Express Flying Blue (AMEX): Quickly Earn Miles with Your Credit Card
The American Express Flying Blue credit card is a popular way to accelerate your miles earning. By using the card for everyday purchases and travel expenses, you can earn miles for every euro spent. Additionally, the card often comes with a welcome bonus of miles upon meeting a minimum spending requirement within a specified period. The more you use your AMEX Flying Blue card, the more miles you will accumulate, bringing you closer to enjoying free flights and other travel rewards.
Additional Benefits of Miles
In addition to redeeming miles for free flights, Flying Blue members can enjoy a range of other benefits, such as:
Flight upgrades: Use your miles to upgrade your cabin class, providing a more comfortable flying experience.
Lounge access: Redeem miles for access to airport lounges, where you can relax and enjoy complimentary food and beverages.
Extra baggage allowance: Use miles to cover the cost of additional checked baggage or oversized items.
Partner offers: Flying Blue members can also redeem miles for various products, services, and experiences offered by the program's partners.
Flying with Air Miles: Booking Flight Tickets
To book a flight using your Flying Blue miles, follow these steps:
Log in to your Flying Blue account and navigate to the "Book a Flight with Miles" section.
Enter your desired travel details, such as origin, destination, travel dates, and cabin class.
The search results will display the available flights and the number of miles required for each option.
Select your preferred flight, review the details, and proceed to the payment page.
If you have enough miles in your account, you can use them to cover the entire cost of the ticket, or you can opt for a combination of miles and cash to pay for your booking. This allows you to use your miles to partially offset the ticket price if you do not have enough miles to cover the entire cost.
Confirm your booking, and you will receive a confirmation email with your flight details.
Flying Blue miles are a valuable currency for frequent travelers, offering the potential for free flights and various travel-related benefits. By understanding the difference between air miles and miles, learning how to earn and claim miles, and utilizing tools like the American Express Flying Blue credit card, you can maximize your miles earning potential and enjoy more affordable travel experiences. Happy flying, and enjoy the rewards that come with being a loyal Flying Blue member!