When it comes to selecting a place to stay in Morocco, the options are as diverse and enchanting as the country itself. From palatial hotels in the bustling heart of Marrakech to traditional riads nestled in quiet corners of ancient medinas, or luxury tents set amidst the shifting sands of the Sahara, the Moroccan accommodation experience is nothing short of magical. Whether you are a first-time visitor looking for that quintessential Moroccan charm or a returning traveler searching for a unique experience, the choice of accommodation can make a huge difference. This is where we come in! After exploring this beautiful country extensively, we have curated a list of our favorite spots to rest your weary feet after a day full of adventures. These selected havens offer not just a bed for the night, but a genuine taste of Moroccan hospitality, history, and culture.
Riad l'Oiseau du Paradis, Marrakech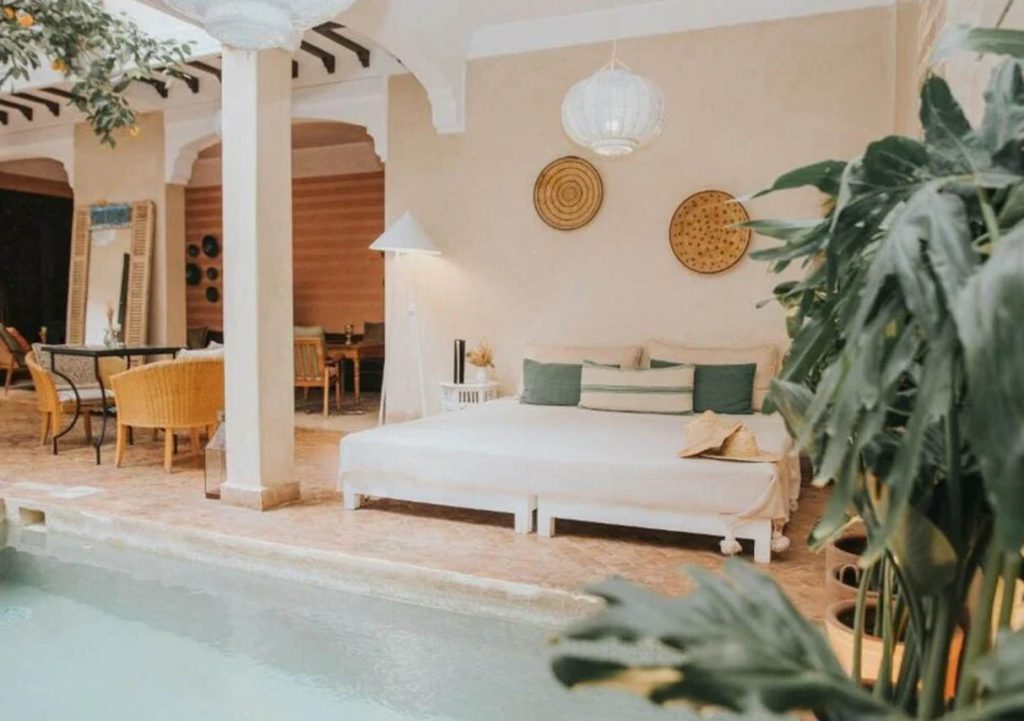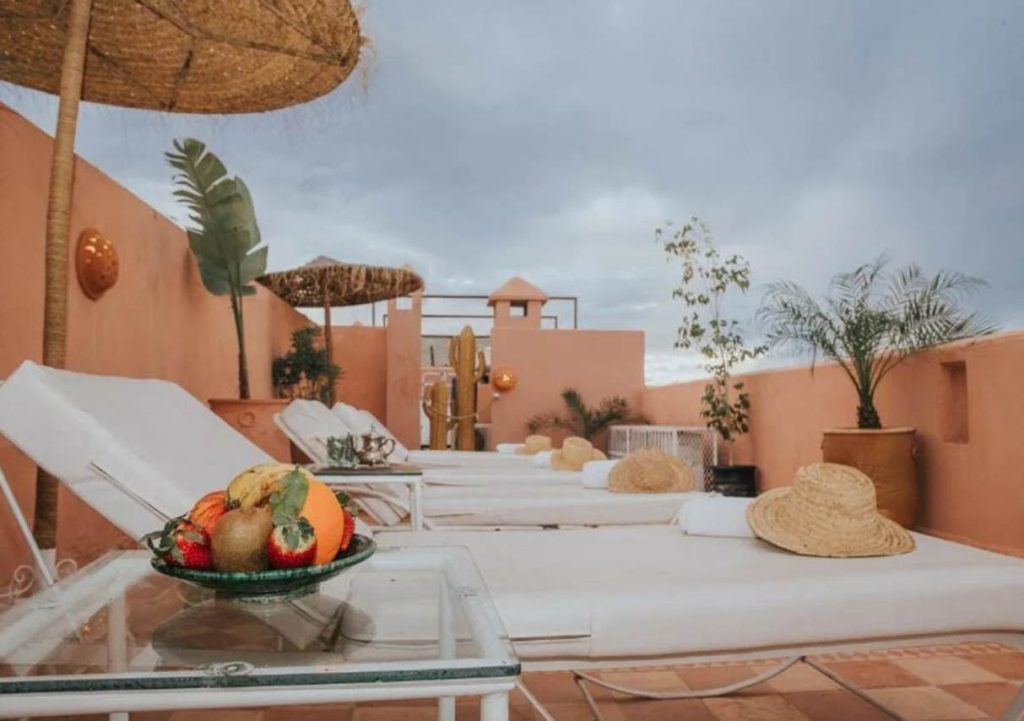 Nestled in the heart of Marrakech's Medina, Riad l'Oiseau du Paradis, or 'The Bird of Paradise,' offers an enchanting blend of traditional Moroccan architecture and modern comfort. This beautifully restored 18th-century riad enchants you with its ornate woodwork, vibrant zellige tiles, and an inviting courtyard complete with a cooling plunge pool. With spacious rooms adorned with intricate Moroccan designs, staying here is like stepping back in time, yet with all the comforts of modern amenities. The roof terrace offers a splendid view of the bustling city, and the on-site restaurant serves delectable local and international cuisines.
Riad Sakkan, Marrakech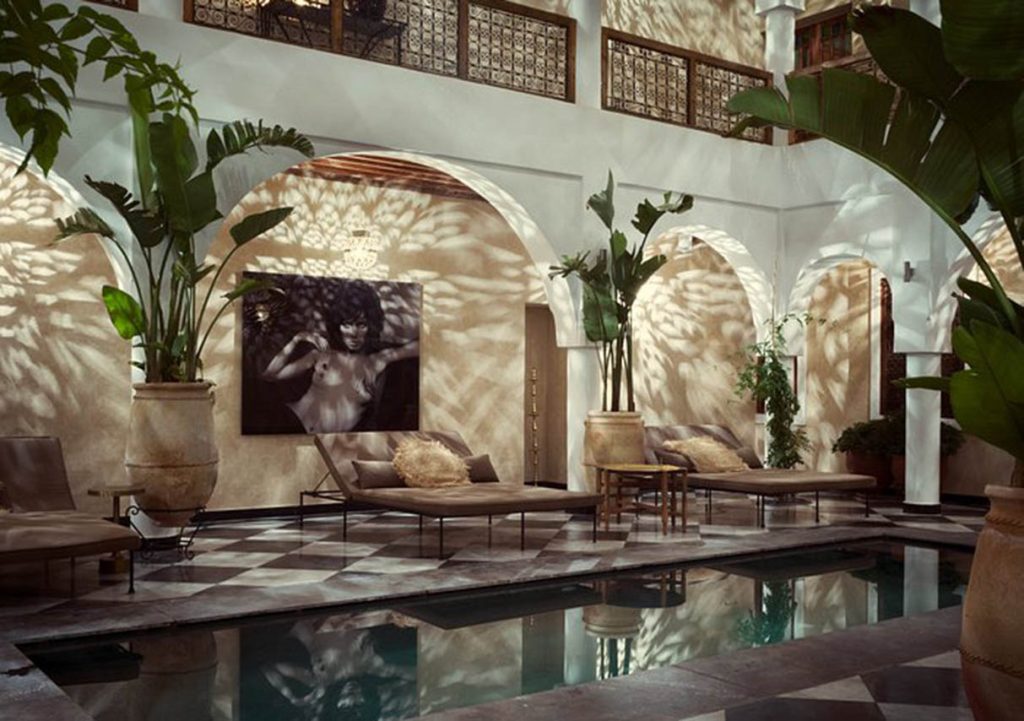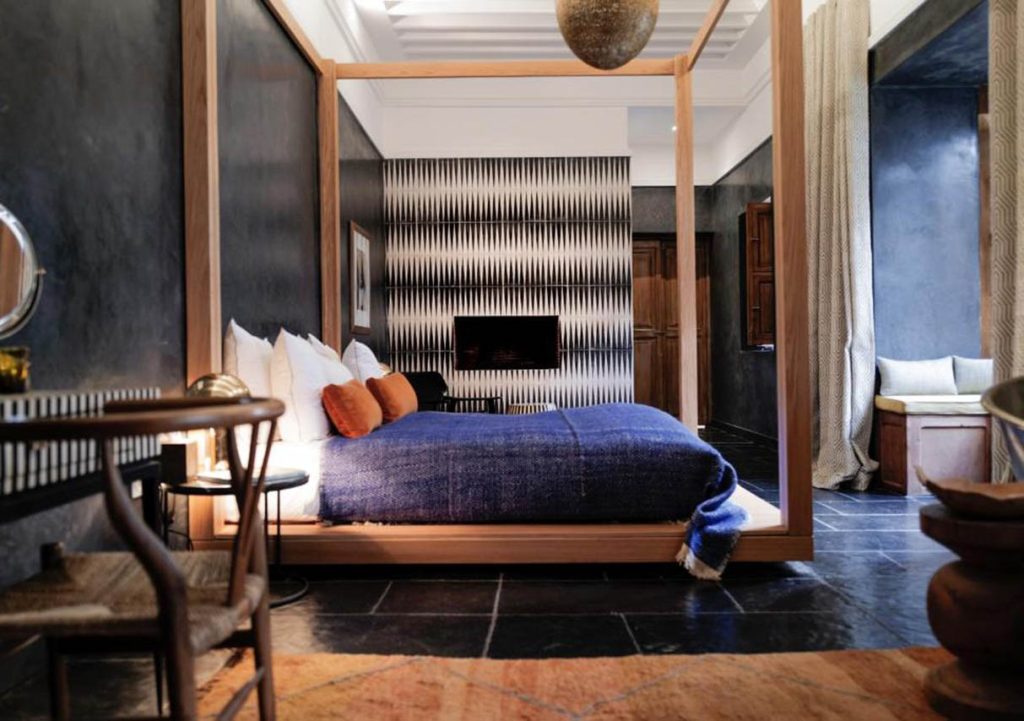 Just a stone's throw away from the lively Djemaa el-Fna Square, Riad Sakkan is an oasis of tranquillity amidst the hustle and bustle of Marrakech. This restored traditional riad beautifully encapsulates the soul of Moroccan architecture with its private courtyards, charming gardens, and a rooftop terrace that boasts panoramic views of the city and the Atlas Mountains beyond. Each room is tastefully decorated with handcrafted furnishings and provides an intimate and comfortable retreat. The delightful Moroccan breakfast and warm hospitality of the staff make Riad Sakkan a truly memorable stay.
Riad Maison Blue & Spa, Fez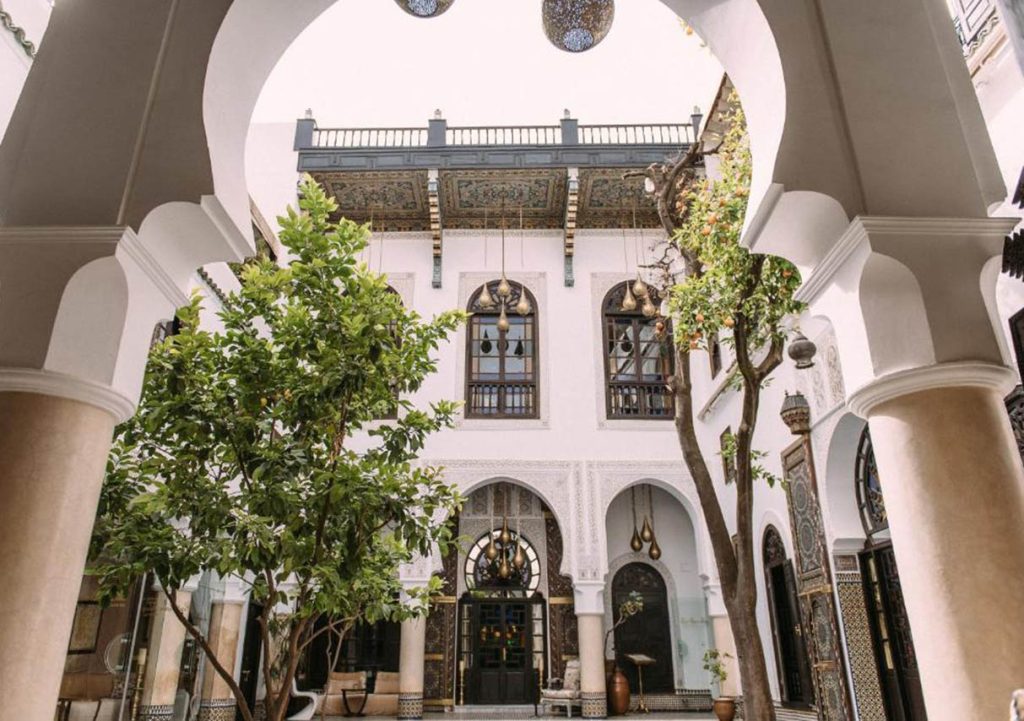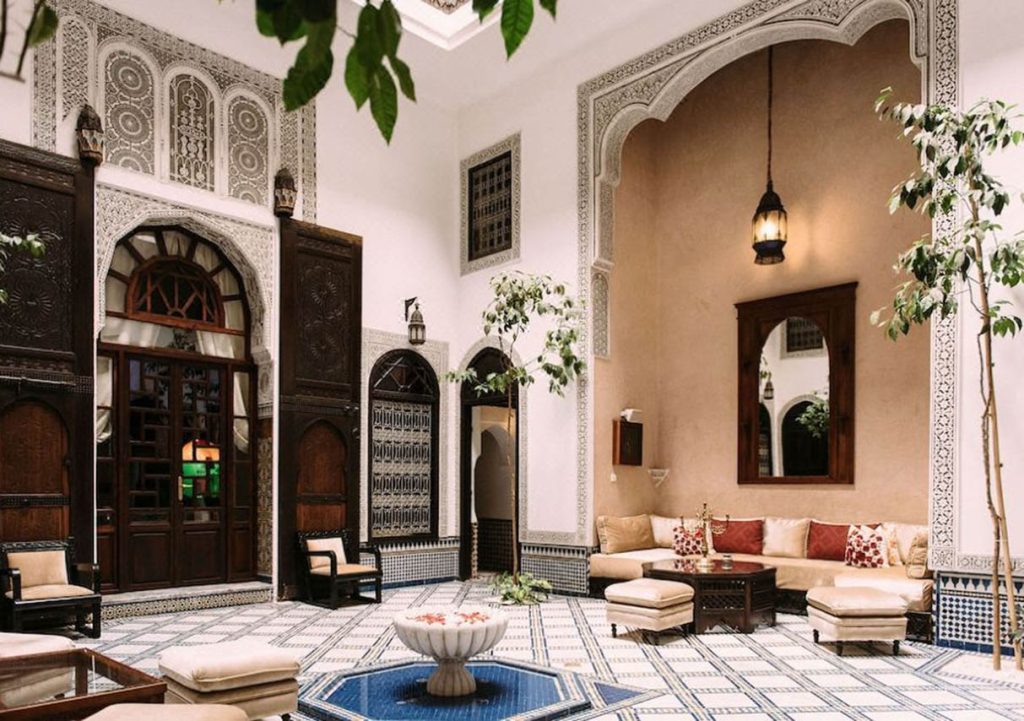 In the historic heart of Fez lies the exquisite Riad Maison Blue & Spa. This boutique hotel is a haven of serenity, offering beautifully decorated rooms, a relaxing spa, and a sunlit courtyard. The rooms, each named after a famous city in Morocco, display a delightful fusion of traditional and contemporary aesthetics. Indulge in traditional Moroccan cuisine at the in-house restaurant, or unwind with a soothing hammam treatment at the spa. The rooftop terrace, offering captivating views of the Medina, is a perfect spot to relax after a day of exploring.
Sunrise Palace Merzouga, Sahara Desert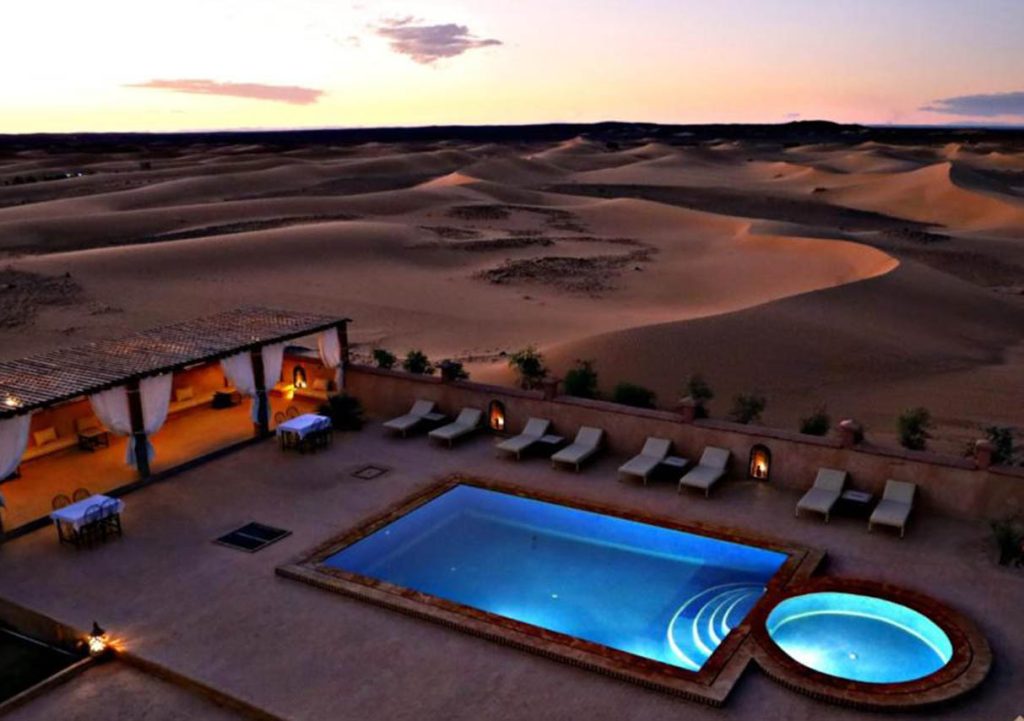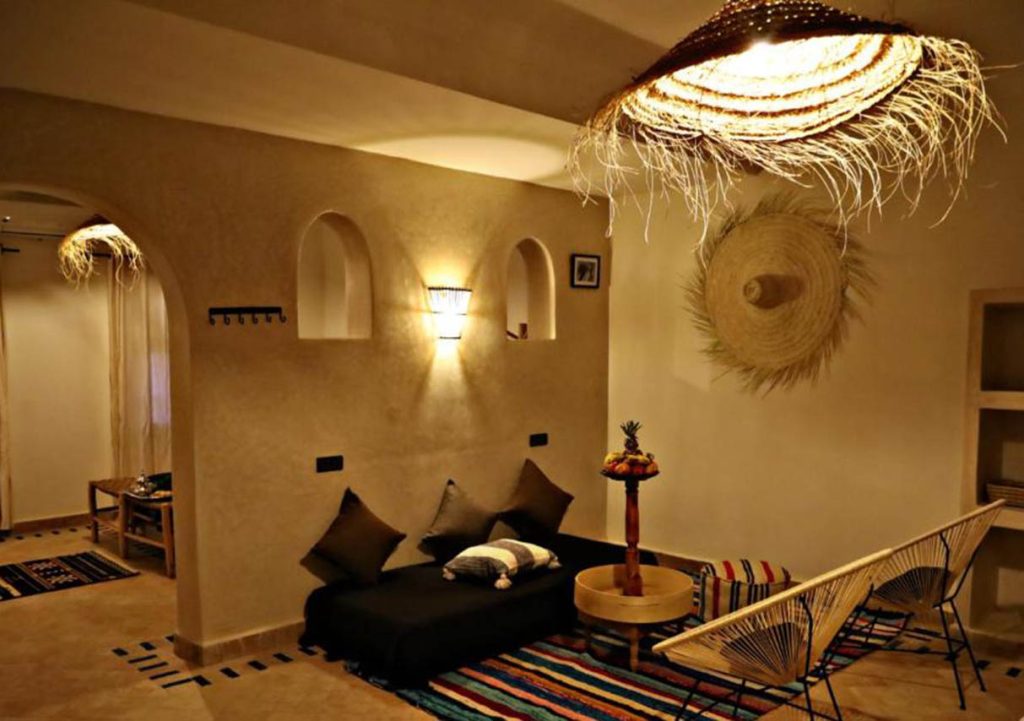 Experience the magic of the Sahara Desert at Sunrise Palace Merzouga. This luxury desert camp offers an unforgettable stay right in the heart of the dunes. The spacious, comfortable tents provide all modern amenities while maintaining an authentic nomadic charm. As the name suggests, waking up to a stunning desert sunrise is an experience not to be missed. In the evening, enjoy a traditional Berber meal under the stars followed by a mesmerizing music performance by the campfire.
Hassilabiad Appart Hotel, Merzouga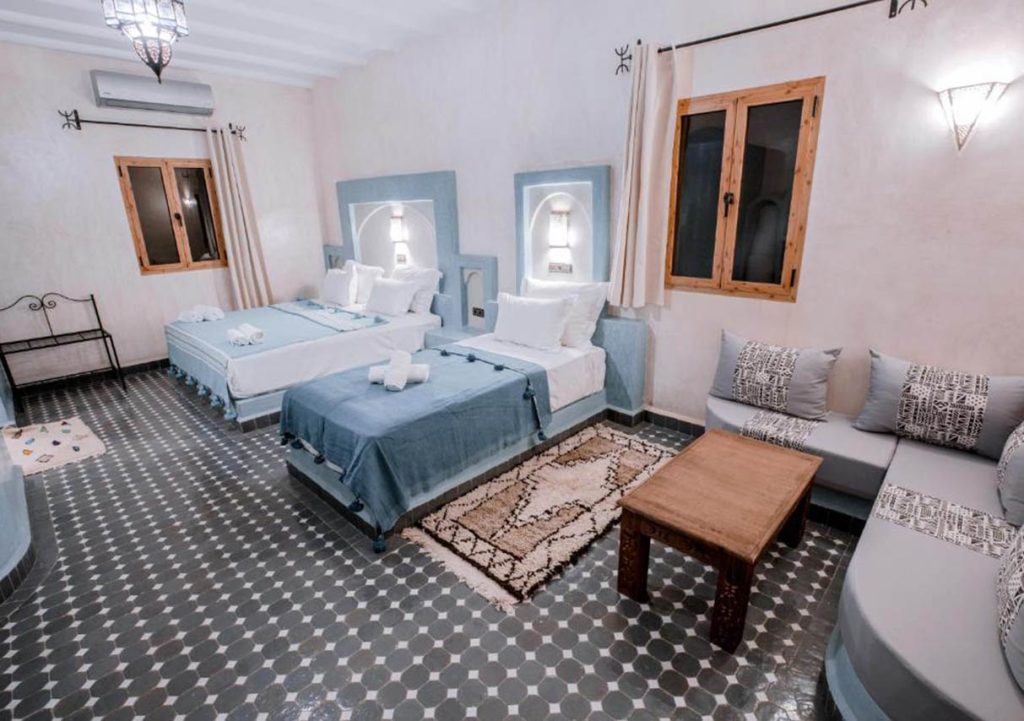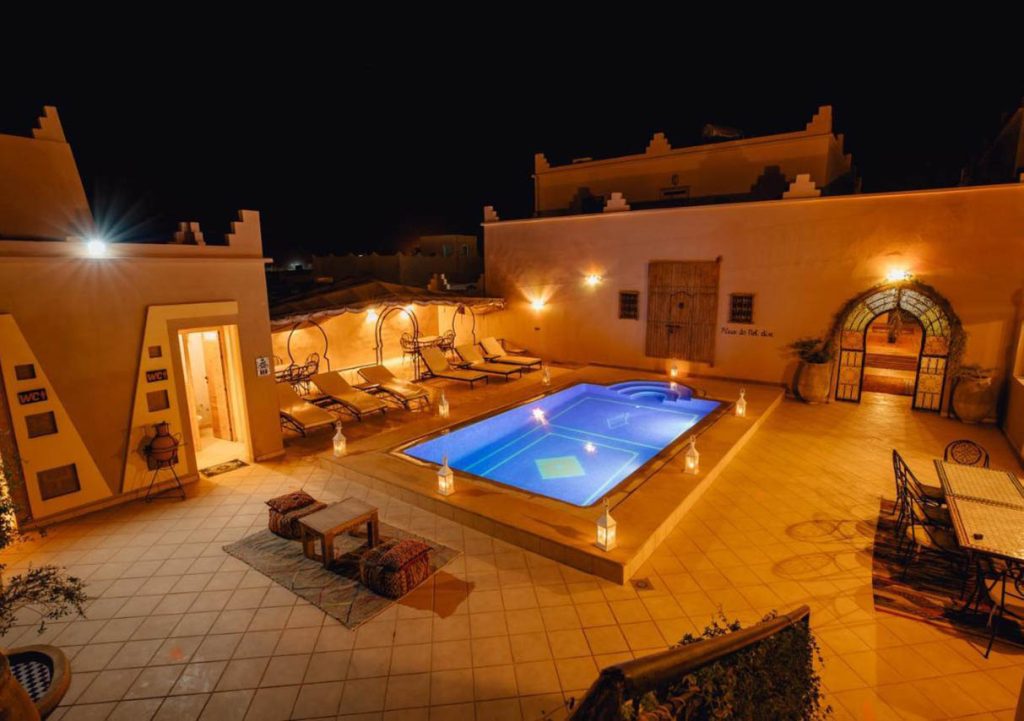 Located in the serene village of Hassilabiad, this apartment hotel provides a unique opportunity to experience desert life without compromising on comfort. Each apartment offers panoramic views of the spectacular Erg Chebbi dunes, with the additional delight of a well-equipped kitchenette. The rooftop terrace is a great spot to relax and soak up the desert ambiance. Friendly staff, delicious breakfasts, and the charm of living in a traditional Moroccan house make Hassilabiad Appart Hotel a delightful choice for your desert stay.
These accommodations each offer a unique charm and embody the spirit of Moroccan hospitality. Whether you choose a riad in the heart of a bustling city or a desert camp under the stars, these exceptional places promise to make your Moroccan journey truly unforgettable.