When you visit the enchanting city of Rabat, Morocco, you'll find yourself immersed in a world of vibrant markets, bustling souks, and a treasure trove of unique souvenirs. From exquisite handicrafts to aromatic spices, Rabat offers a shopping experience like no other. In this Morocco shopping guide, we'll explore some of the best places to find distinctive souvenirs that will forever remind you of your journey to this fascinating city.
1. Medina de Rabat:
Start your shopping adventure in the heart of Rabat at the historic Medina. This UNESCO World Heritage site is a maze of narrow alleyways filled with shops selling a variety of goods. Here, you can find intricately designed carpets, traditional Moroccan clothing, leather goods, and beautifully crafted ceramics. Don't forget to haggle to get the best prices, as bargaining is a common practice in Moroccan markets.
2. Rue des Consuls:
Rue des Consuls is a charming street lined with boutiques and shops that offer a curated selection of Moroccan handicrafts. From handwoven rugs and carpets to delicate silver jewelry and embroidered textiles, this street is a treasure trove of high-quality souvenirs. It's a great place to find unique items to bring home as gifts or mementos.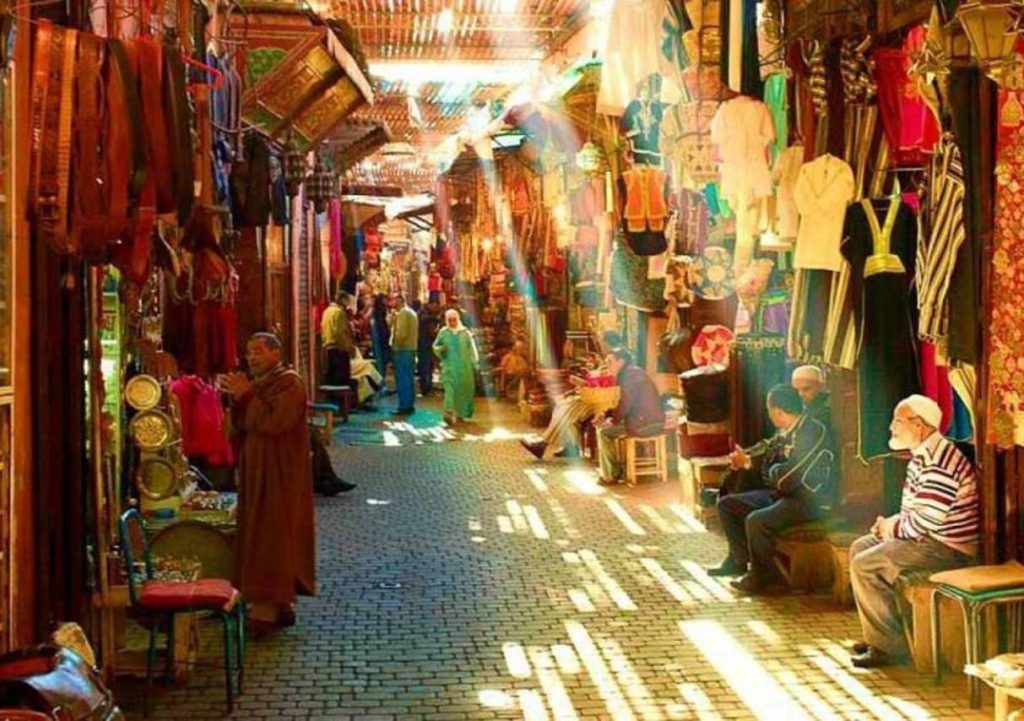 3. Kasbah des Oudaias:
Explore the historic Kasbah des Oudaias, a picturesque neighborhood with blue and white buildings overlooking the Atlantic Ocean. Here, you'll discover quaint shops selling traditional Moroccan pottery, ceramics, and colorful mosaic tiles. The Kasbah also offers stunning panoramic views, making it an ideal spot to capture memorable photographs.
4. Souk El Ghazi:
This local market, known as Souk El Ghazi, is an ideal place to find authentic Moroccan spices and herbs. The aromatic scents of cinnamon, cumin, saffron, and various other spices will entice your senses. Purchase a selection of these flavorful spices to recreate Moroccan cuisine at home.
5. Artisans Cooperative:
The Artisans Cooperative, located near the Mausoleum of Mohammed V, is a wonderful place to discover the craftsmanship of Moroccan artisans. The cooperative features handmade rugs, traditional clothing, wooden furniture, and pottery. The quality of these products is exceptional, and you can learn about the artistry behind each piece.
6. La Marina Souk:
For a modern shopping experience, head to La Marina Souk, a contemporary shopping mall with a mix of international and Moroccan brands. You can find stylish clothing, accessories, and electronics here. It's a great option for those looking for a comfortable and air-conditioned shopping environment.
7. Bab El Had Square: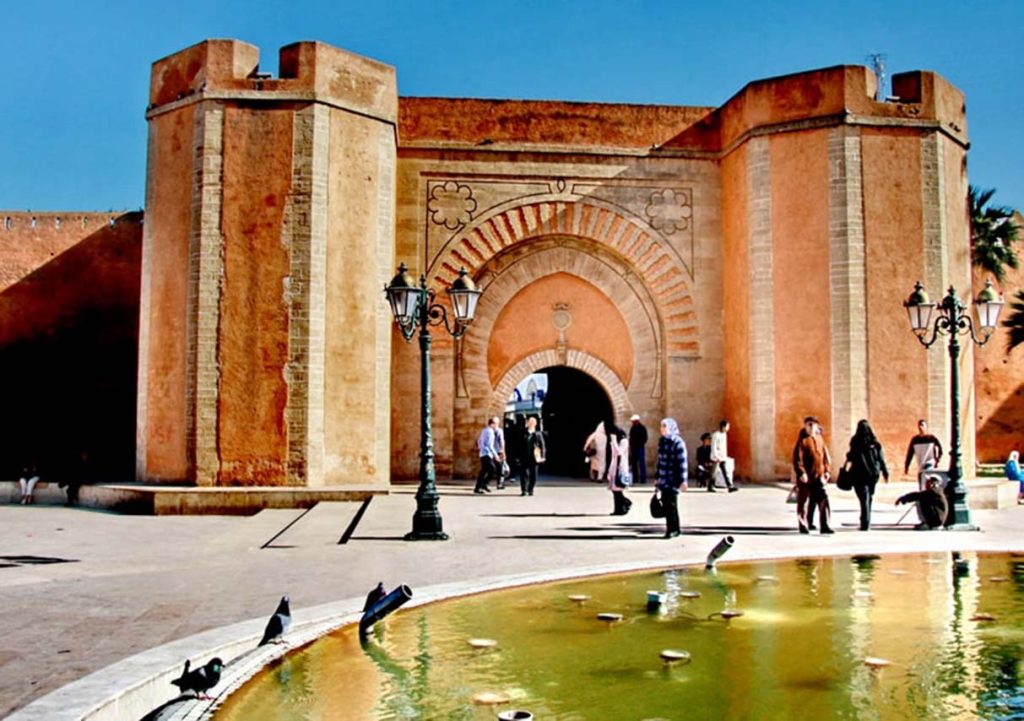 Bab El Had Square hosts a bustling flea market where you can find a diverse range of items, from antiques and vintage items to carpets and jewelry. It's an excellent spot for bargain hunters and collectors seeking unique, one-of-a-kind pieces.
8. Spices and Oils:
Morocco is famous for its argan oil and fragrant spices. Be sure to pick up some argan oil-based skincare products and a variety of spices like ras el hanout (a traditional Moroccan spice blend) to add Moroccan flavors to your cooking.
As you explore the markets and shops of Rabat, remember to engage with the local vendors, ask questions about their products, and immerse yourself in the vibrant atmosphere of Moroccan commerce. With its rich history and artisanal traditions, Rabat is a shopping paradise where you can find distinctive souvenirs that capture the essence of Morocco and create lasting memories of your visit. Happy shopping!