Bali, a paradise island known for its lush landscapes, rich culture, and beautiful beaches, attracts travelers from all over the world. Finding the perfect accommodation can significantly enhance your Bali experience, whether you're seeking relaxation, adventure, or cultural immersion. In this guide, we will explore ten of the most delightful accommodations in Bali, each offering unique charm and appeal to help you find the ideal place to stay on this enchanting island.
The Calmtree Bungalows
Located in the tranquil village of Canggu, The Calmtree Bungalows offer a serene retreat amidst lush tropical gardens. With its charming, traditional Balinese architecture and comfortable rooms, this accommodation is perfect for those looking to experience the island's authentic charm. The property is within walking distance to popular beaches and restaurants, making it an ideal choice for exploring Canggu.
Temuk Guesthouse
Nestled in the bustling town of Ubud, Temuk Guesthouse provides a quiet and cozy escape from the vibrant streets. The guesthouse features traditional Balinese architecture, clean and comfortable rooms, and a beautiful garden setting. Its central location allows easy access to local attractions, shops, and restaurants, making it an excellent choice for exploring Ubud.
Umah Cincin
Situated in the heart of Seminyak, Umah Cincin offers a luxurious and contemporary retreat for travelers seeking a stylish stay in Bali. The property features modern amenities, spacious rooms, and a stunning pool area perfect for relaxation. With its convenient location, Umah Cincin is just a short walk from Seminyak's popular beaches, shops, and nightlife.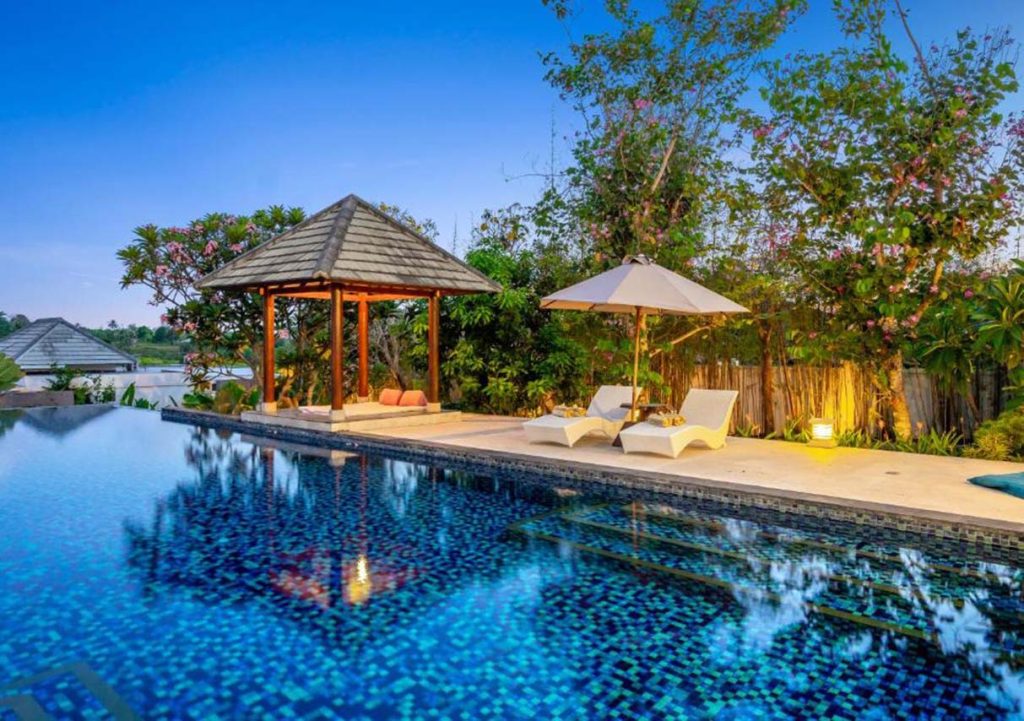 Pangkung Sari
For a truly authentic Balinese experience, consider staying at Pangkung Sari in the peaceful village of Sanur. This charming guesthouse features traditional architecture, cozy rooms, and lush gardens, providing a tranquil escape from the bustling tourist areas. With its proximity to beautiful beaches and local attractions, Pangkung Sari is an ideal choice for a relaxing stay in Bali.
Eden House Ubud
Located in the cultural heart of Bali, Eden House Ubud offers a serene and stylish retreat for travelers seeking to immerse themselves in the island's artistic scene. The property features beautiful rooms, a tranquil garden, and a refreshing pool area, making it perfect for unwinding after a day of exploring Ubud's galleries, markets, and temples.
Pondok Buda Merta
For a unique and unforgettable stay, consider Pondok Buda Merta in the village of Amed. This charming accommodation offers stunning views of the surrounding rice fields and Mount Agung, Bali's highest peak. The property features traditional Balinese architecture, comfortable rooms, and a relaxing atmosphere, making it the perfect base for exploring Amed's beautiful beaches and local attractions.
Jukung Guest House
Located in the popular coastal town of Nusa Dua, Jukung Guest House offers a comfortable and affordable stay for travelers looking to enjoy Bali's beautiful beaches. With its clean rooms, friendly staff, and convenient location, this guesthouse is perfect for those seeking a laid-back beach getaway on a budget.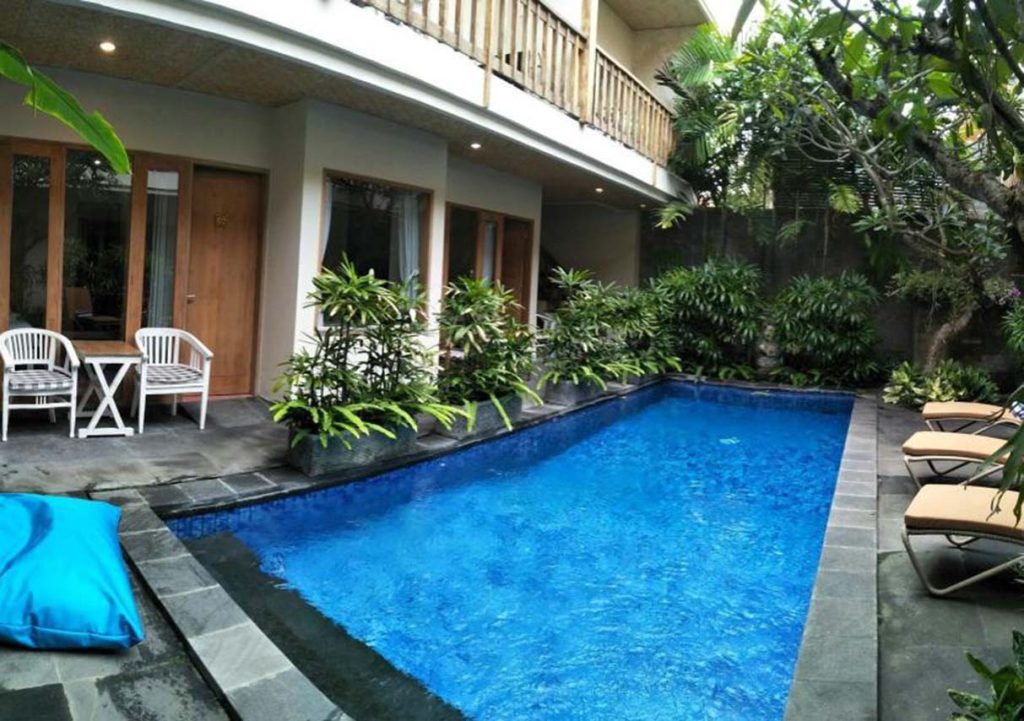 Villa Pantai Karang
For a luxurious and indulgent stay, Villa Pantai Karang in Candidasa offers stunning waterfront accommodations with breathtaking views of the ocean. The property features spacious, elegantly appointed villas, complete with private pools and modern amenities. Its convenient location allows easy access to Candidasa's beautiful beaches, shops, and restaurants, making it an ideal choice for a memorable vacation in Bali.
Komune Beach Resort
Situated on the pristine shores of Keramas Beach, Komune Beach Resort is an idyllic haven for surfers and beach lovers alike. This luxury resort features modern and stylish accommodations, a stunning beachfront pool, and an array of on-site dining options. With its prime location near some of Bali's best surf spots and its laid-back atmosphere, Komune Beach Resort is an excellent choice for an unforgettable beach getaway.
Nanuk Bungalows
Located in the charming village of Pemuteran in North Bali, Nanuk Bungalows offer a tranquil retreat surrounded by lush tropical gardens. The property features traditional Balinese bungalows, complete with comfortable furnishings and modern amenities. With its close proximity to beautiful beaches, world-class diving spots, and the West Bali National Park, Nanuk Bungalows is an ideal choice for nature lovers and adventure seekers.
Bali offers a wide range of accommodations to suit every traveler's taste, whether you're seeking luxury, adventure, or relaxation. With these ten delightful options, you'll be well on your way to finding the perfect stay for your Bali adventure. Remember to book your accommodation in advance, especially during peak travel seasons, to ensure you secure your ideal choice. Happy travels, and enjoy your time in the enchanting island of Bali!