The MS. Nieuw Statendam, the newest addition to the Holland America Line fleet, has a lot to offer. From luxurious accommodations to diverse dining options, world-class entertainment, and a wide array of amenities, there's something for everyone on this state-of-the-art cruise ship. Here's an inside look at what you can expect on your journey aboard the MS. Nieuw Statendam.
About the Holland America Line MS. Nieuw Statendam
Launched in 2018, the MS. Nieuw Statendam is the second ship in the Pinnacle Class of Holland America Line's fleet. With a capacity of 2,666 passengers and 1,038 crew members, this impressive vessel combines classic elegance with modern design and technology, ensuring a memorable experience for all who step aboard.
Accommodations on the Nieuw Statendam from Holland America Line
The Nieuw Statendam offers a range of stateroom options to suit every traveler's preferences and budget. From cozy inside staterooms to luxurious suites with private balconies, each room is designed with comfort and style in mind. Guests can enjoy spacious layouts, high-quality furnishings, and thoughtful amenities that make each stay a pleasure.
Dining Options Onboard
The Nieuw Statendam boasts a variety of dining venues to satisfy every culinary craving. From casual buffets to fine dining experiences, there's a restaurant to suit every palate. Guests can choose from traditional dining rooms, specialty restaurants, and even an interactive cooking school, ensuring a memorable dining experience for all.
Breakfast on the Cruise Ship Nieuw Statendam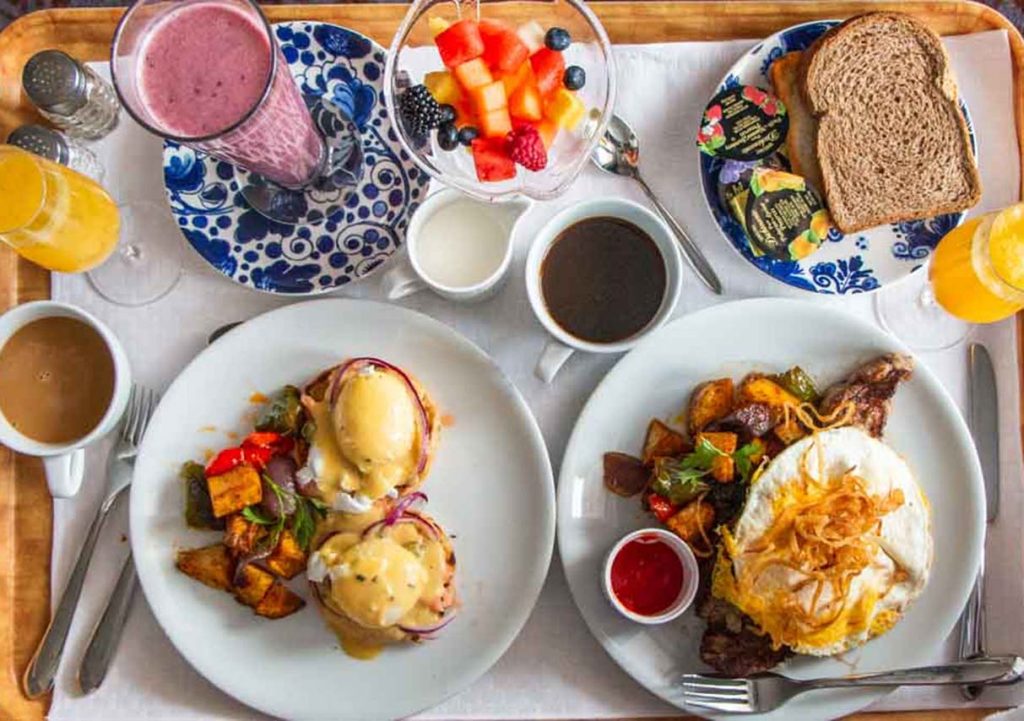 Begin your day with a delicious breakfast from one of the Nieuw Statendam's many dining venues. Whether you prefer a leisurely sit-down meal, a quick buffet, or a continental breakfast delivered to your stateroom, there's an option to suit every morning routine.
Entertainment Aboard the MS. Nieuw Statendam
The Nieuw Statendam offers an array of entertainment options to keep guests engaged and entertained throughout their voyage. From Broadway-style stage shows and live music performances to engaging guest speakers and interactive workshops, there's something for everyone to enjoy.
Swimming Pools and Spa on the Nieuw Statendam
Guests can unwind and relax in the ship's multiple swimming pools and whirlpools, or indulge in a rejuvenating treatment at the Greenhouse Spa & Salon. With a full range of services, including massages, facials, and body treatments, the spa provides the perfect escape from the hustle and bustle of daily life.
Digital Detox
The Nieuw Statendam offers a unique "Digital Detox" program, encouraging guests to disconnect from their devices and reconnect with themselves and their fellow travelers. With designated device-free zones and a range of activities designed to promote mindfulness and relaxation, the Digital Detox experience provides a refreshing break from the constant connectivity of modern life.
Art Onboard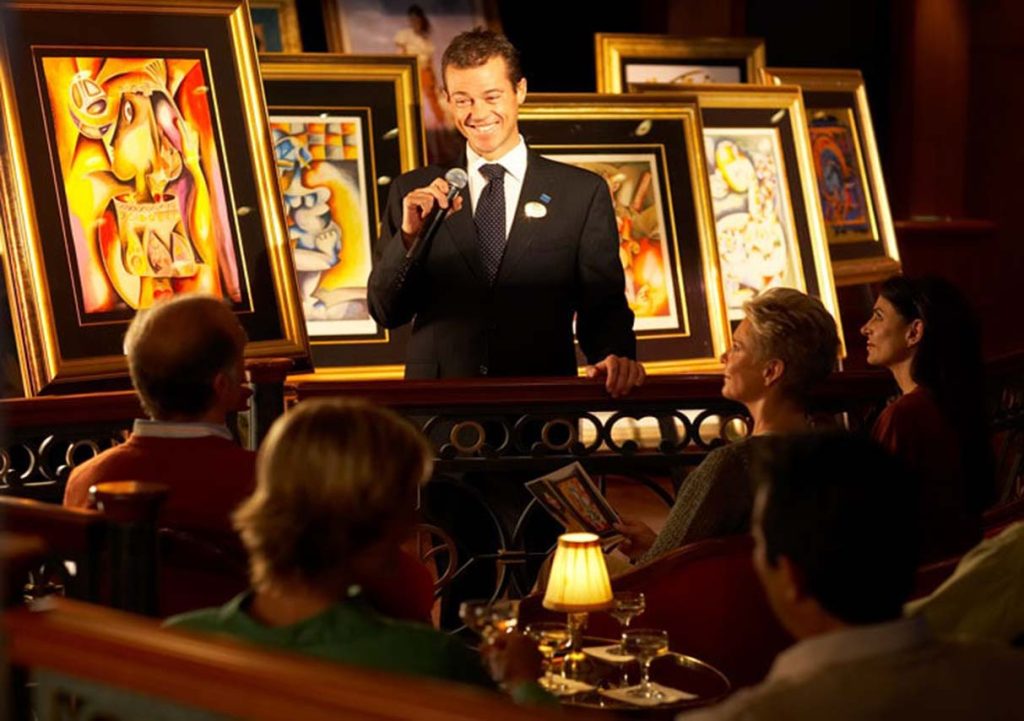 The Nieuw Statendam features an extensive art collection, showcasing works from both established and emerging artists. Guests can take a self-guided tour of the ship's galleries or participate in curated art experiences, such as live painting demonstrations and art-themed excursions.
Sports Facilities on the MS. Nieuw Statendam
Active travelers will appreciate the Nieuw Statendam's impressive sports facilities, including a fully-equipped fitness center, sports courts, and walking and jogging tracks. With daily fitness classes, personal training sessions, and active excursions available, guests can maintain their workout routines while enjoying the stunning views and fresh sea air.
Cruise Ship with Kids
The Nieuw Statendam is an excellent choice for families, offering a wide range of activities and amenities tailored to younger guests. The ship features a dedicated kids' club, Club HAL, with age-appropriate activities and entertainment options for children ages 3-17. In addition, the ship offers family-friendly staterooms and dining options, ensuring a comfortable and enjoyable experience for all family members.
Off the Ship & Excursions
One of the highlights of any cruise is the opportunity to explore new destinations and take part in exciting shore excursions. The Nieuw Statendam offers a diverse selection of excursions, ranging from cultural tours and adventurous activities to culinary experiences and relaxing beach days. Guests can choose from a variety of options at each port of call, ensuring a unique and memorable experience tailored to their interests and preferences.
In conclusion, the MS. Nieuw Statendam from Holland America Line promises an unforgettable journey filled with luxury, adventure, and excitement. With its diverse array of accommodations, dining options, entertainment, and activities, this state-of-the-art cruise ship offers something for everyone, ensuring a truly memorable vacation experience.