Barcelona, a city teeming with life, culture, and history, is one of the most popular travel destinations in the world. With its picturesque streets, modernist architecture, and world-class culinary scene, there is no shortage of experiences to be had. Among the many delightful aspects of this vibrant city are its bars and lounges, where you can unwind with a refreshing drink after a long day of sightseeing or connect with locals and fellow travelers.
In this article, we'll explore five of the best places to enjoy a drink in Barcelona, each offering a unique atmosphere and an exquisite selection of beverages. Whether you're a wine connoisseur, a cocktail aficionado, or a craft beer enthusiast, you'll find a spot in this list that will quench your thirst and leave you longing for more.
Paradiso
Hidden behind a humble pastrami shop in El Raval, Paradiso is a speakeasy-style bar that transports you to a world of mystery and intrigue. The moment you step through the secret door, you'll find yourself surrounded by lush greenery, dimly lit corners, and an atmosphere reminiscent of the Prohibition Era.
Paradiso's talented mixologists serve up an array of imaginative cocktails, each presented in a spectacular fashion. You might find your drink served in a giant shell or a smoking treasure chest, adding an element of surprise to your experience. From classics to inventive concoctions, the menu caters to a variety of palates. Additionally, Paradiso offers a selection of gourmet bites to pair with your drinks, elevating your experience to a whole new level.
ELDiset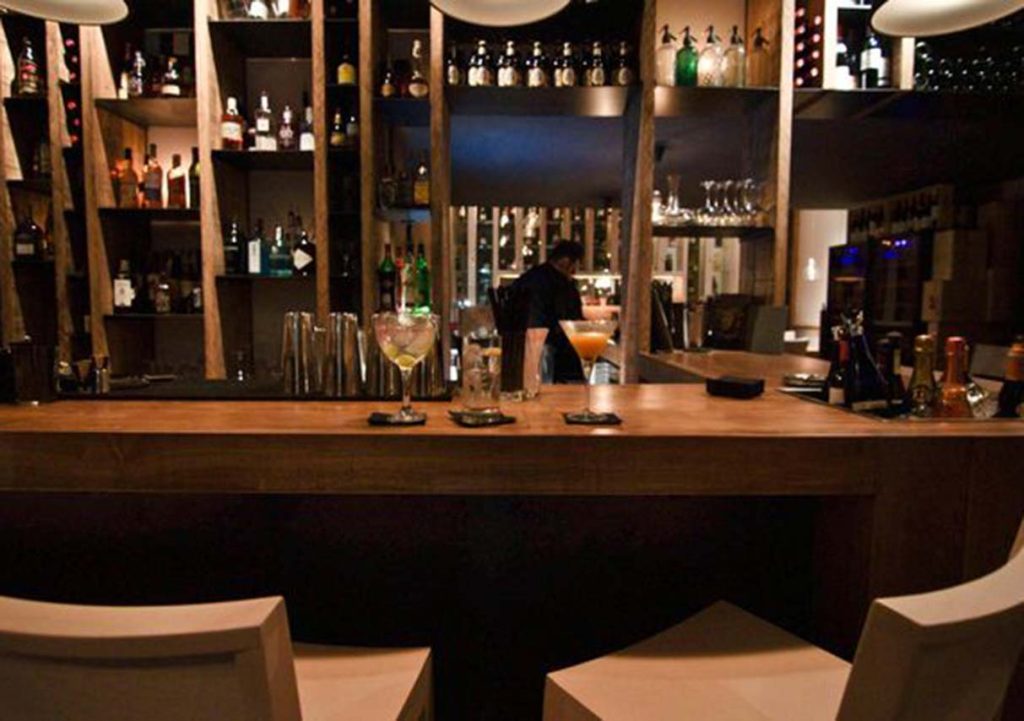 Located in the heart of El Born, ELDiset is a wine lover's paradise. This sophisticated wine bar offers a carefully curated selection of wines from around the world, with a particular emphasis on local Catalan and Spanish varieties. The warm and inviting atmosphere, complete with exposed brick walls and wooden accents, makes it the perfect spot for an intimate gathering or a relaxing evening spent sipping on your favorite vintage.
At ELDiset, you can enjoy a glass of wine alongside a sumptuous selection of tapas, ranging from artisanal cheeses to savory cured meats. The knowledgeable staff is always eager to help you find the perfect pairing, ensuring a memorable gastronomic experience.
La Textil Collective
Nestled in the trendy Poblenou district, La Textil Collective is a unique, multi-concept space that combines a cafe, a bar, and a creative hub. Housed in a former textile factory, the spacious venue pays homage to its industrial roots with a minimalist, yet cozy, design that encourages conversation and connection.
La Textil Collective boasts an impressive selection of craft beers sourced from local and international breweries, as well as natural wines and artisanal cocktails. The diverse drinks menu is complemented by an equally enticing food offering, featuring a range of seasonal dishes made from locally sourced ingredients.
The venue regularly hosts live music, art exhibitions, and cultural events, making it a must-visit destination for those looking to immerse themselves in Barcelona's vibrant creative scene while enjoying a refreshing drink.
Sips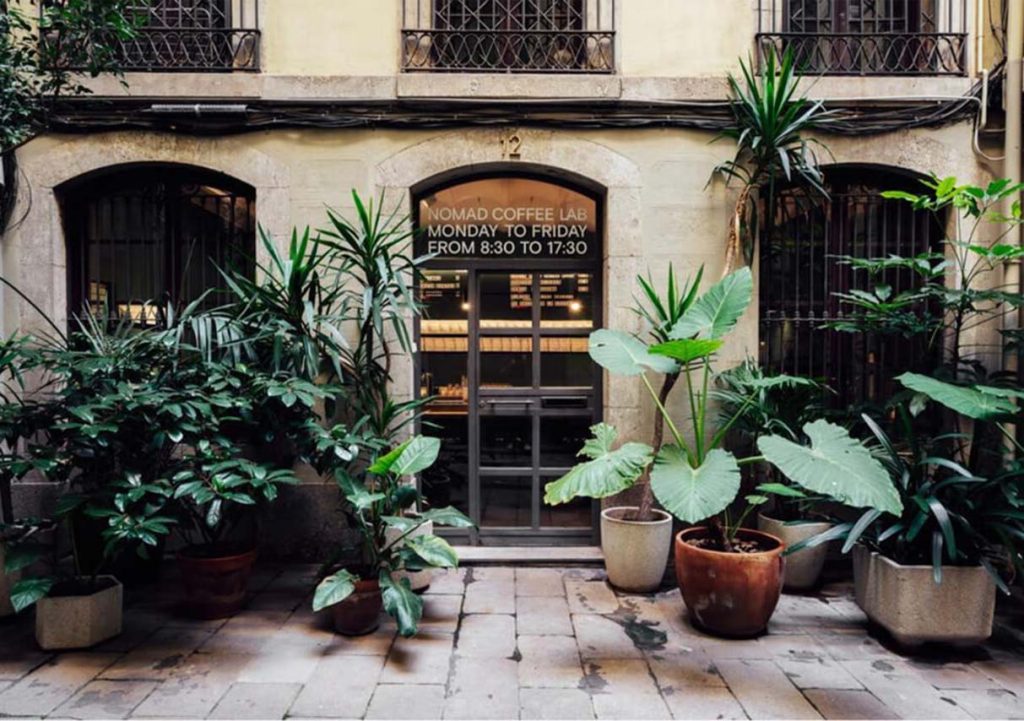 Tucked away in the charming Gracia neighborhood, Sips is a small, unassuming bar that offers a big punch in terms of quality and service. With its friendly and knowledgeable staff, you'll feel right at home as you explore their extensive menu of craft cocktails and spirits.
The mixologists at Sips take pride in their craft, using fresh, seasonal ingredients and innovative techniques to create unique and unforgettable concoctions. The intimate and laid-back atmosphere makes it an ideal spot for a casual date night or a relaxed gathering with friends. The bar's cozy interior, adorned with eclectic artwork and ambient lighting, adds to the overall charm of the experience.
In addition to its impressive cocktail offerings, Sips also provides a selection of craft beers, wines, and non-alcoholic beverages to cater to all tastes. Pair your drink with one of their delicious tapas or sharing plates, made with locally sourced ingredients and bursting with flavor.
Juvé & Camps
For those who appreciate the finer things in life, a visit to Juvé & Camps is an absolute must. This elegant cava bar, situated in the chic Eixample neighborhood, offers a truly unique and luxurious experience. Juvé & Camps, a family-owned winery with a rich history dating back to the 18th century, is renowned for its exceptional cava and sparkling wines.
The sophisticated setting, complete with a stunning marble bar and plush seating, sets the tone for an indulgent evening. With an extensive selection of Juvé & Camps' finest cavas and sparkling wines, you'll be spoiled for choice. The knowledgeable staff is more than happy to guide you through the menu, sharing stories behind each bottle and offering expert pairing advice.
To complement your bubbly, Juvé & Camps serves a delectable assortment of tapas and small plates, crafted using the freshest ingredients and designed to enhance the flavors of your chosen cava. From succulent oysters to delicate smoked salmon, every bite is a celebration of fine dining.
Barcelona's dynamic and diverse drinking scene offers something for everyone, whether you're seeking a cozy neighborhood bar or an upscale cava tasting experience. The five establishments featured in this guide – Paradiso, ELDiset, La Textil Collective, Sips, and Juvé & Camps – each provide a unique ambiance and a carefully curated selection of beverages that will captivate your senses and leave you with unforgettable memories.