Lisbon, the picturesque capital of Portugal, offers a delightful array of experiences for travelers. One of the key decisions you'll make when planning your trip is where to stay. Are you drawn to the hustle and bustle of the city center, or does the idea of a serene seaside resort beckon you? I'm here to help you navigate this decision and find the ideal accommodation for your Lisbon adventure.
Downtown Lisbon – Immersed in the Vibrant Heart of the City:
Pros:
Cultural Immersion: Staying in downtown Lisbon means you'll be at the heart of the city's cultural scene. You can easily explore historic neighborhoods like Alfama and Bairro Alto, visit museums, and attend cultural events.
Dining Delights: Downtown Lisbon is a culinary haven. Savor traditional Portuguese dishes in charming local restaurants and experience the city's vibrant food culture.
Shopping Galore: The city center is dotted with boutiques, markets, and shops, making it ideal for shopaholics. Don't miss the lively atmosphere of Rua Augusta and Chiado.
Easy Access: Being centrally located means you have easy access to public transportation hubs, making day trips to nearby destinations like Sintra and Cascais a breeze.
Cons:
Crowds: The city center can get crowded, especially during the peak tourist season. If you prefer a quieter atmosphere, you may find it a bit overwhelming.
Noise: With the vibrant nightlife, you might experience some noise in the evenings, especially in areas like Bairro Alto.
Downtown Hotels: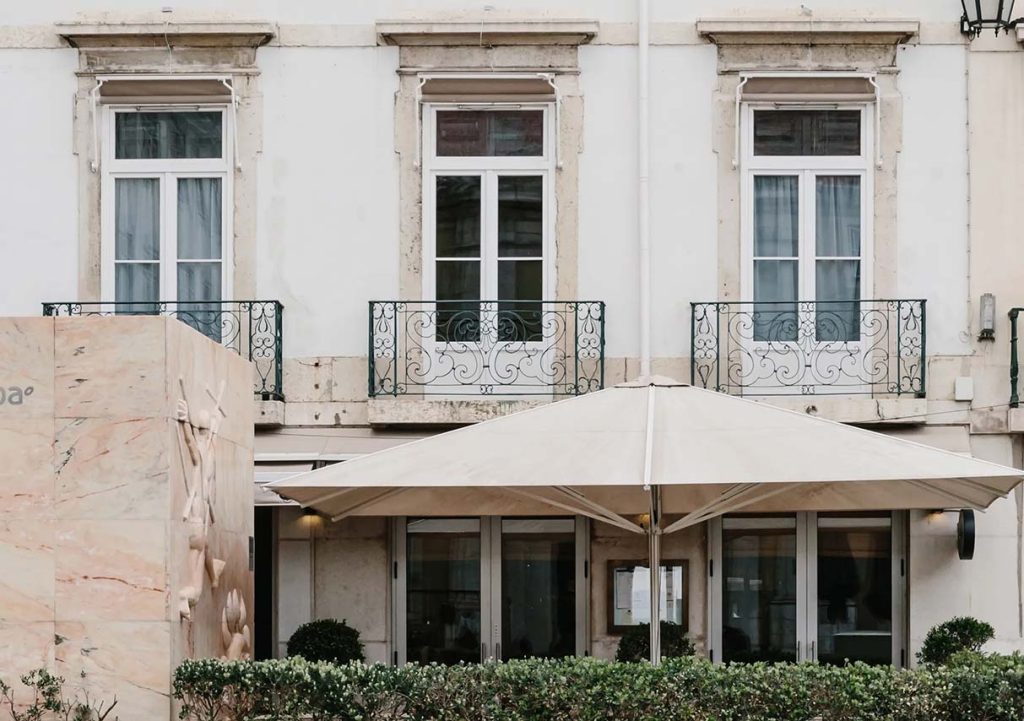 Tivoli Avenida Liberdade Lisboa (Luxury Downtown Hotel)
This five-star hotel is situated on the renowned Avenida da Liberdade, offering luxurious and comfortable accommodations. It boasts an outdoor swimming pool, a rooftop terrace, and beautiful gardens with excellent city views.
Booking Platforms: You can book through Booking.com, Expedia, or the hotel's official website.
AlmaLusa Baixa/Chiado (Boutique Downtown Hotel)
Located in the Baixa district, this boutique hotel serves as an ideal starting point for exploring downtown Lisbon. Known for its unique decor and comfortable rooms, each room is equipped with modern conveniences.
Booking Platforms: You can book through Booking.com or the hotel's official website.
Seaside Resorts – Tranquil Luxury by the Ocean:
Pros:
Scenic Beauty: Seaside resorts offer breathtaking ocean views and the opportunity to relax on pristine beaches. The coastal towns of Estoril and Cascais are popular choices.
Peace and Quiet: If you're seeking a tranquil escape, the seaside resorts provide a serene environment away from the hustle of the city.
Luxury Accommodations: You'll find an array of luxurious hotels and resorts with world-class amenities, perfect for a rejuvenating getaway.
Water Activities: Enjoy water sports, such as swimming, surfing, or sailing, right at your doorstep.
Cons:
Distance: Seaside resorts are typically a bit farther from downtown Lisbon, so you'll need to take a short train or taxi ride to explore the city center.
Limited Dining Options: While there are fantastic dining choices in coastal towns, you may have fewer options for local cuisine compared to the city center.
Seaside Resorts: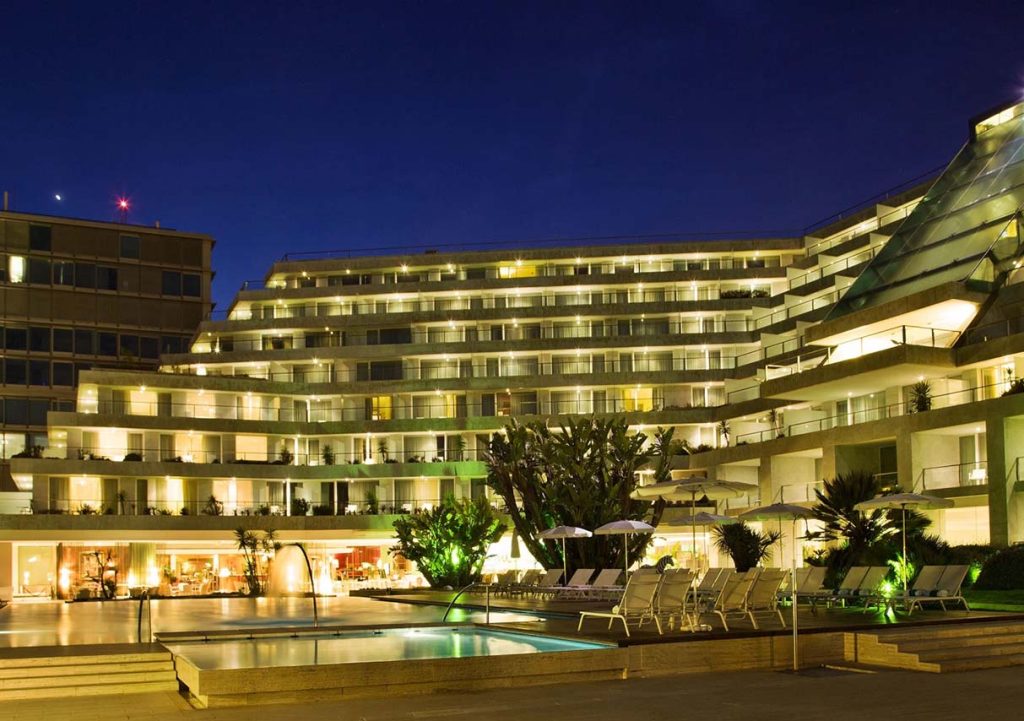 Hotel Cascais Miragem Health & Spa (Cascais Seaside Resort)
This five-star resort is located on the beachfront of Cascais, providing luxurious and tranquil accommodations. The resort features a top-notch health spa, indoor and outdoor swimming pools, gourmet restaurants, and stunning sea views.
Booking Platforms: You can book through Booking.com, Expedia, or the hotel's official website.
Pestana Cidadela Cascais – Pousada & Art District (Historic Seaside Resort)
Situated within the Cascais Citadel, this resort offers a stay infused with history and art. The rooms are uniquely themed, and the resort houses several museums and art galleries.
Booking Platforms: You can book through Booking.com, Expedia, or the hotel's official website.
Whether you choose to stay in downtown Lisbon or a seaside resort, these enriching hotels and booking platforms will help you find the right accommodation and ensure a comfortable and enjoyable trip to Lisbon. Before booking, it's advisable to check customer reviews to ensure that your choice aligns with your expectations. Wishing you a delightful stay in Lisbon!