The Netherlands, a small yet culturally rich country, is home to a plethora of unique accommodations for travelers seeking extraordinary experiences. From repurposed old buildings to innovative outdoor suites, the Dutch have gone above and beyond to create one-of-a-kind stays for their guests. In this article, we'll explore 10 of the most unusual and charming places to stay in the Netherlands, showcasing the creativity and resourcefulness of Dutch hospitality.
Veluwe: Extraordinary Overnight in an Outdoor Suite
Located in the heart of the stunning Veluwe region, an outdoor suite offers an intimate and luxurious stay amidst lush greenery. Nestled in the woods, these elegant suites provide the perfect blend of comfort and nature, with a private terrace, outdoor shower, and unparalleled views of the forest. Wake up to the sound of birds and enjoy the serenity of your surroundings in this exceptional accommodation.
Arnhem: Sleeping in a Church Tower
In the historic city of Arnhem, a unique opportunity awaits – the chance to sleep in a beautifully converted church tower. This exceptional accommodation boasts breathtaking views of the city and offers a blend of modern luxury and historic charm. With its original stained-glass windows and spiral staircase, you'll be transported back in time while enjoying all the modern amenities you need for a comfortable stay.
Friesland: Overnight in a Wine Barrel at Hotel de Vrouwen van Stavoren
In the picturesque town of Stavoren, Hotel de Vrouwen van Stavoren offers guests the unique experience of sleeping in a giant wine barrel. These cozy, repurposed barrels come complete with a comfortable bed, a seating area, and a private bathroom. Enjoy a glass of wine while taking in the beautiful harbor views, and indulge in the novelty of this extraordinary stay.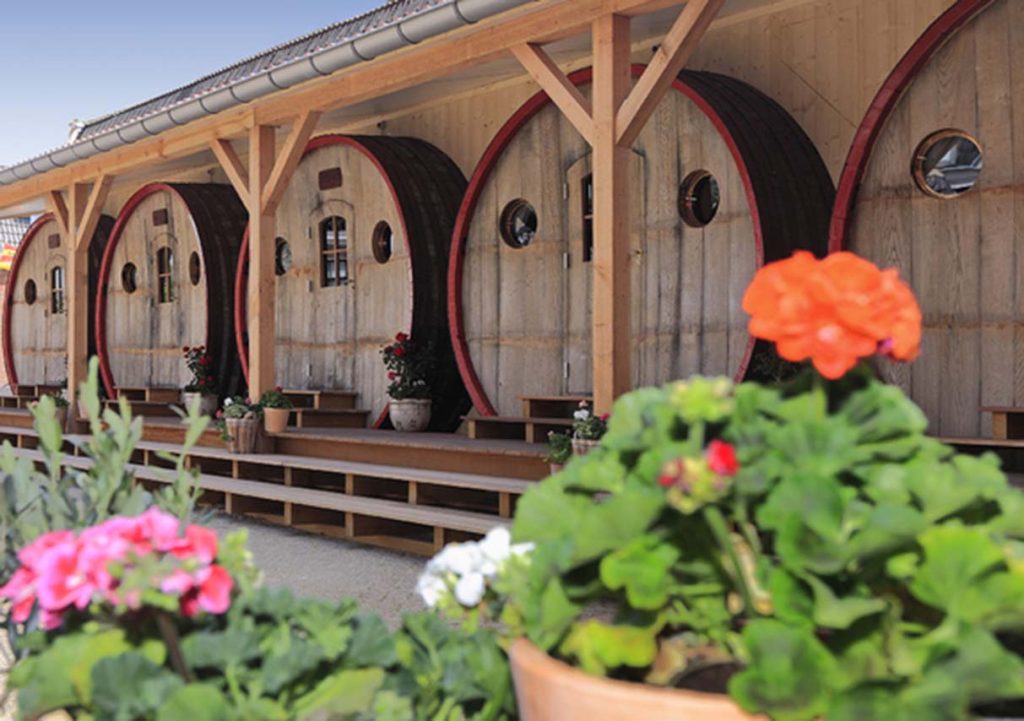 National Park Drents Friese Wold: Fun Overnight in a Forest Cabin
Nestled in the enchanting Drents Friese Wold National Park, forest cabins offer an idyllic and peaceful retreat. These charming wooden cabins blend seamlessly with their natural surroundings and provide all the comforts of home, including a cozy living area, a fully equipped kitchen, and a private terrace. Immerse yourself in nature and enjoy the tranquility of this lovely accommodation.
Drenthe: Extraordinary Overnight in a Luxury Treehouse
For those seeking an elevated experience, a luxury treehouse in the province of Drenthe provides the perfect getaway. Perched high above the ground, these stunning treehouses offer panoramic views of the surrounding forests and come equipped with all the amenities you need for a comfortable and memorable stay. From a private balcony to a modern kitchen, indulge in the ultimate treetop escape.
Gelderland: Unique: Sleeping in an Old Fort on the Waal River, within the New Dutch Waterline
In the province of Gelderland, you'll find a one-of-a-kind opportunity to sleep within an old fort on the Waal River. Part of the historic New Dutch Waterline, this extraordinary accommodation offers a blend of history, luxury, and stunning river views. With its thick stone walls and original features, you'll feel like you've stepped back in time while enjoying modern amenities.
Noord-Holland: Fun: Overnight in a 1590 Windmill
Experience a quintessential Dutch stay by spending the night in a fully restored 1590 windmill in Noord-Holland. This unique accommodation boasts incredible views of the surrounding countryside and offers a rare glimpse into the inner workings of these historic structures. Complete with a cozy living area, a fully equipped kitchen, and a luxurious bathroom, this windmill stay is truly unforgettable.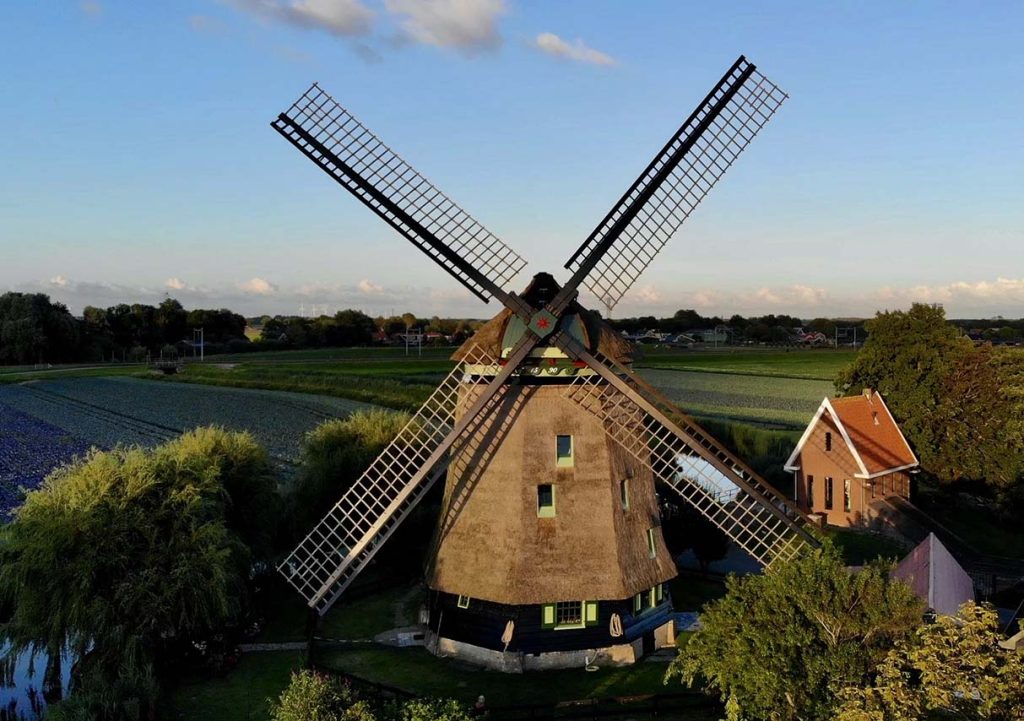 Drenthe: Unique Overnight in a Luxury Safari Tent, Bell Tent, or Geo Dome on a Former Golf Course
At a repurposed golf course in Drenthe, you can choose from a luxury safari tent, bell tent, or geo dome for a glamping experience like no other. These stylish and spacious accommodations provide all the comforts of home while allowing you to connect with nature. Enjoy the tranquility of the former golf course, explore the surrounding woodlands, or simply relax by the fire under the stars.
Overijssel: Extraordinary Overnight in a Unique Pipo Wagon with Hot Tub and Sauna
In the scenic province of Overijssel, you can experience a truly unique stay in a Pipo wagon. These charming, colorfully painted wagons come equipped with a private hot tub and sauna, providing a relaxing and memorable experience. Immerse yourself in the Dutch countryside while enjoying the comforts and whimsy of this one-of-a-kind accommodation.
Gelderland: Sleeping in an Airplane at Teuge Airport
For aviation enthusiasts, a stay in a converted airplane at Teuge Airport in Gelderland is the ultimate experience. This remarkable accommodation boasts a spacious interior, complete with a luxurious bedroom, a fully-equipped kitchen, and a comfortable living area. Enjoy the thrill of sleeping in an actual aircraft while taking in the stunning views of the runway and surrounding countryside.