Orlando, Florida – a city renowned for its enchanting theme parks, vibrant culture, and year-round sunshine. Little did I know that this city, celebrated for its roller coasters and whimsical characters, held a treasure trove of culinary delights and food festivals that would leave my taste buds in awe.
As I strolled through Orlando's picturesque streets on that sunny afternoon, the aroma of exotic spices and the sizzle of savory delicacies hung in the air, guiding my senses toward a culinary adventure that would forever redefine my perception of this iconic city.
Orlando's Culinary Landscape
The culinary scene in Orlando is a mosaic of diverse influences, with a particular emphasis on tropical and Latin flavors. From traditional Cuban dishes to Caribbean fusion creations, the city's dining establishments reflect the rich tapestry of cultures that call Orlando home. My gastronomic journey would introduce me to the vibrant, mouthwatering world of Orlando's food culture.
Dining with a Budget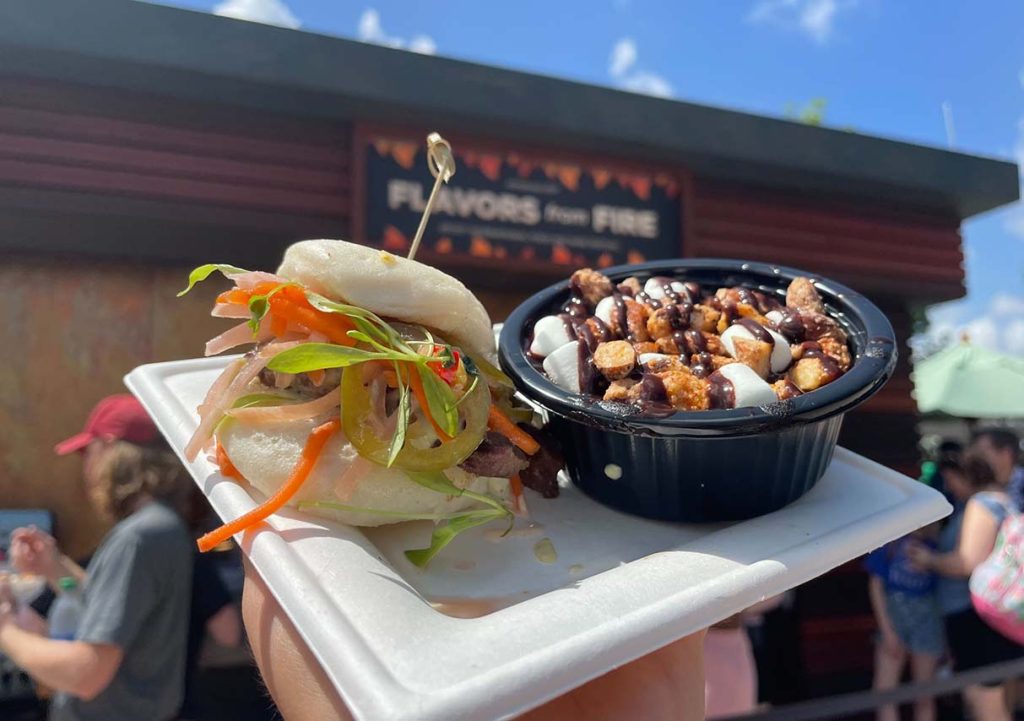 As I ventured into Orlando's culinary landscape, I was acutely aware that a gastronomic exploration could quickly become a financial challenge. Dining at upscale restaurants with exquisite dishes might be tempting, but my budget-conscious traveler's spirit was up for a challenge. After all, culinary adventures need not break the bank, and Orlando had plenty of budget-friendly options to offer.
One of my first culinary discoveries in Orlando was the enchanting world of food trucks. These rolling kitchens dotted the city's streets, offering an enticing variety of dishes that catered to every craving. What's more, they often stationed themselves near popular attractions and busy thoroughfares, making them not only accessible but also incredibly convenient for travelers.
The food truck scene in Orlando was a testament to the city's diversity, offering everything from gourmet burgers to international street food. As I meandered through the streets, I couldn't resist the alluring scent of sizzling meats and spices wafting from these mobile kitchens. The promise of affordability, combined with the tantalizing aromas, drew me closer.
One of my favorite food truck experiences was at "Flavors on Wheels," where I indulged in a delightful medley of flavors that transported me from Asia to the Caribbean. The delectable fusion of global cuisines was a testament to the culinary creativity that thrived in Orlando's food truck community.
From sumptuous tacos to fragrant stir-fries, each dish was a journey in itself. And what was even more astonishing was the friendly price tag. These culinary gems were not only delicious but also a perfect fit for my budget, allowing me to sample a range of dishes without overspending.
On the flip side, Orlando also had an abundance of restaurants offering fixed-price menus, often referred to as prix-fixe menus. These culinary gems allowed budget-conscious travelers like me to indulge in gourmet dining experiences at a fraction of the regular cost. These menus were a hidden treasure, offering an array of dishes that showcased the chef's creativity without straining my wallet.
I was pleasantly surprised to find that the affordability of these menus didn't equate to a compromise on quality. The taste and presentation of the dishes were nothing short of extraordinary, a testament to the culinary excellence that Orlando's dining establishments had to offer.
One such restaurant that stole my heart was "The Rusty Spoon." This downtown gem offered a delightful prix-fixe menu that featured locally sourced ingredients prepared with an artistic touch. The dishes were not only a visual feast but a burst of flavors that delighted my palate. The affordability of the menu made this culinary experience even more satisfying.
Another noteworthy find was "Kres Chophouse," a fine-dining establishment known for its elegant ambiance and a prix-fixe menu that offered a selection of sumptuous dishes. The succulent steaks and fresh seafood were nothing short of perfection, and the affordability of the menu allowed me to enjoy a gourmet dining experience without denting my budget.
As I savored these delectable dishes, I couldn't help but appreciate the clever ways Orlando catered to travelers like me who sought culinary excellence without exceeding their financial limits. The city's food truck scene and prix-fixe menus were like hidden treasures waiting to be unearthed, promising a gastronomic adventure that was not just delicious but also budget-friendly.
In the heart of Orlando's culinary treasure trove, I had discovered that dining with a budget didn't mean compromising on flavor or experience. It was a journey that combined affordability with the richness of diverse flavors, making my visit to Orlando an unforgettable culinary expedition. So, whether you're a budget-conscious traveler or simply someone who appreciates a good deal, Orlando's culinary scene has something to offer everyone. It's a city where you can savor the flavors of the world without emptying your wallet, and that, my fellow travelers, is a delight in itself.
A World of Flavor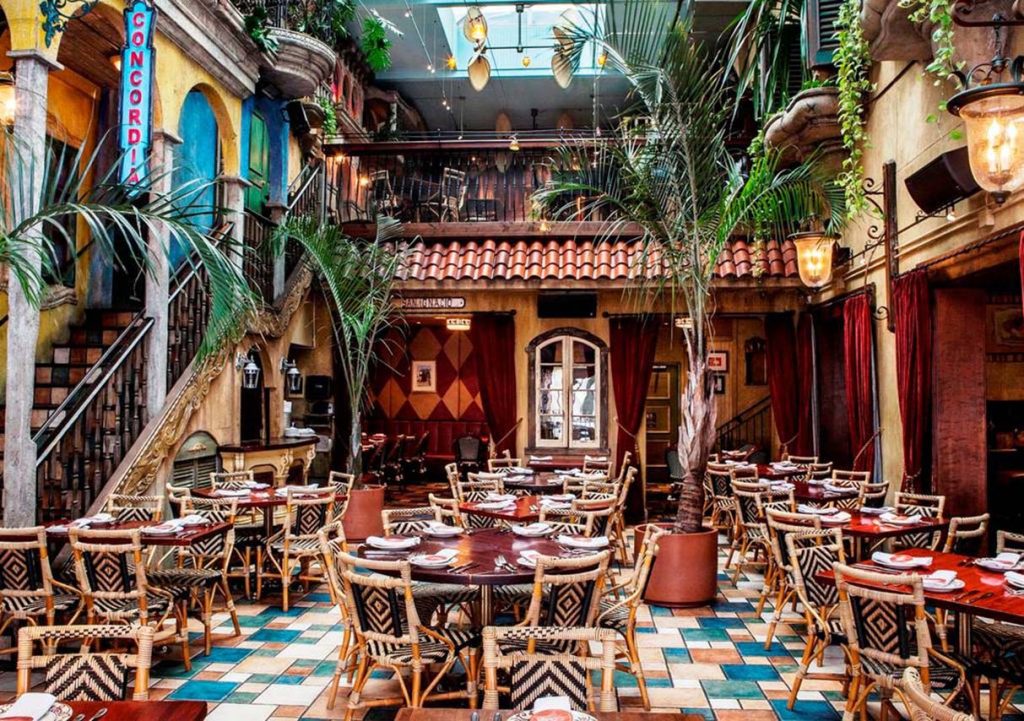 In a city that celebrates diversity, Orlando's culinary landscape embraces a world of flavors. My first stop on this culinary odyssey was Cuba Libre Restaurant & Rum Bar. This vibrant restaurant, located on International Drive, offers a slice of Havana in the heart of Orlando. As I stepped through the doors, I was greeted by the soul-stirring rhythms of live Latin music, setting the scene for an unforgettable dining experience.
The restaurant's menu, a fusion of traditional Cuban recipes with a modern twist, was a testament to the chef's creativity. I couldn't resist the classic Ropa Vieja, a tender shredded beef dish simmered in tomatoes and peppers. The flavors were a tantalizing blend of sweet and savory, complemented by a refreshing mojito that transported me straight to the streets of Old Havana.
To my surprise, Orlando's culinary scene offered more than just Latin delights. The next stop on my journey was an excursion into the world of Asian cuisine. Hawkers Asian Street Fare, located in the heart of Orlando, was a revelation. The restaurant, reminiscent of bustling street food stalls in Asia, served a remarkable variety of dishes from countries like Malaysia, Vietnam, and Thailand.
I indulged in their signature Roti Canai, a flaky, buttery flatbread served with a rich curry sauce that was a melody of flavors and textures. The restaurant's vibrant atmosphere, with its open kitchen and the savory aroma of wok-tossed dishes, transported me to the bustling street markets of Southeast Asia.
The culinary adventures continued with a visit to Nile Ethiopian Restaurant. This charming eatery offered an authentic taste of Ethiopia, a cuisine that was entirely new to me. I dived into the experience with a platter of injera, a spongy sourdough flatbread, served with an assortment of stews and lentil dishes. The act of breaking bread and sharing these delectable morsels was a cultural experience in itself, highlighting the warmth and hospitality of Ethiopian cuisine.
For a taste of the Caribbean, I ventured to Bahama Breeze Island Grille. This restaurant embodied the essence of the islands, with its tropical décor and a menu that celebrated the vibrant flavors of the Caribbean. The Coconut Shrimp and Lobster and Shrimp Linguine were standouts, capturing the essence of paradise with each bite.
Savoring the Flavors of Food Festivals
Orlando's culinary journey wouldn't be complete without delving into its thriving food festival scene. The city plays host to an array of food festivals throughout the year, each celebrating a unique facet of the culinary world.
The Epcot International Food & Wine Festival, held at Walt Disney World Resort, is a culinary celebration of global proportions. As I ventured through the park, I encountered kiosks representing countries from around the world, each offering a tantalizing selection of dishes and beverages. It was a journey across continents, with each bite telling a story of culture and tradition. From the delicate sushi of Japan to the hearty bratwurst of Germany, the festival was a passport to flavors beyond my imagination.
A delightful surprise awaited me at the Orlando Farmer's Market, held every Sunday in Lake Eola Park. This weekly gathering of local vendors and food trucks showcased Orlando's thriving food scene. As I explored the market, I couldn't resist the aroma of sizzling barbecue and the sweet scent of freshly baked pastries. The variety of cuisines on offer was astounding, from soul food to gourmet desserts, creating a culinary mosaic that celebrated local talent and creativity.
The crowning jewel of my culinary voyage was the annual Taste of Orlando festival. This event brought together the city's most celebrated restaurants, each offering delectable dishes for sampling. The flavors ranged from classic American fare to exotic international dishes, and the festival's festive atmosphere was a testament to the city's love for good food.
The Price of Indulgence
Indulging in Orlando's culinary scene doesn't come without a price tag, but there are strategies to maximize the value of every dollar spent. For those on a budget, exploring food truck options, fixed-price menus, and local farmers' markets can offer a wide range of flavors without straining your wallet.
However, for those who appreciate gourmet experiences, Orlando's diverse restaurant scene is well worth the cost. Many restaurants offer unique dining experiences that transcend mere sustenance, and these experiences can be the highlight of your journey.
The Culinary Odyssey Continues
Orlando's culinary journey is a testament to the city's diverse culture and its commitment to celebrating flavors from around the world. The city's vibrant food scene, whether in its restaurants or at its food festivals, is a reflection of the rich tapestry of cultures that call Orlando home.
As I concluded my culinary adventure, I did so with a sense of contentment and a deep appreciation for the flavors I had savored. Orlando had unveiled a world of culinary delights I hadn't expected, and it had left a lasting impression on my palate and my heart.
So, whether you're a budget-conscious traveler or a gourmet enthusiast, Orlando's culinary landscape has something to offer everyone. It's a journey through flavors, cultures, and experiences that will leave you with a deeper understanding of this enchanting city. Orlando isn't just a place for theme park thrills; it's also a destination where culinary dreams come true.