Planning a trip to the stunning Grand Canyon National Park is an adventure in itself. Choosing the perfect accommodation can significantly enhance your visit. Here's a list of seven top-rated places to stay near the park, from cozy camps to luxurious resorts. But first, let's discuss how to secure your ideal lodging.
Booking Your Stay
Most accommodations near the Grand Canyon can be booked through online travel agencies like Booking.com, Expedia, or directly through the hotel's website. It's essential to book well in advance, particularly during peak season (summer and holidays), as these spots fill up fast. Always compare prices across platforms and watch out for any ongoing deals or discounts.
Wander Camp Grand Canyon
Immerse yourself in the great outdoors without sacrificing comfort at Wander Camp Grand Canyon. Offering luxury tent accommodations, this camp allows you to enjoy the breathtaking night sky and pristine natural surroundings with all the amenities you need for a comfortable stay, including plush beds, quality linens, and an on-site chef.
Zion View Camping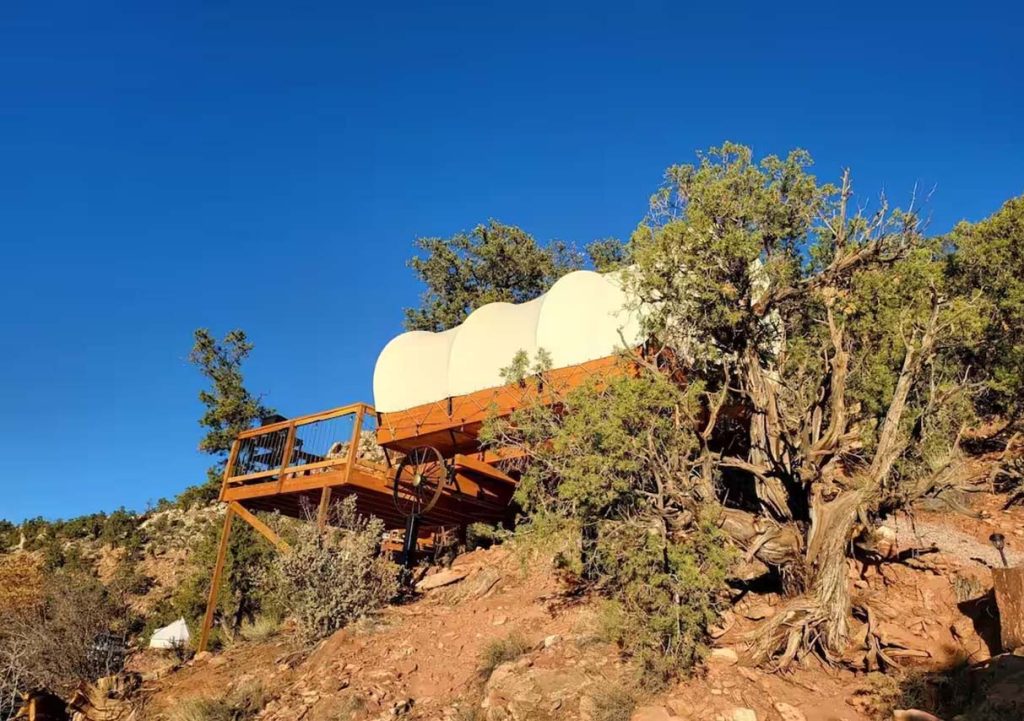 Zion View Camping offers an unparallelled off-grid experience. Stay in their furnished canvas tents with comfortable beds, and wake up to stunning views of the surrounding forest and plateaus. This camping site is ideal for those seeking a tranquil retreat close to nature.
Squire Resort at the Grand Canyon, BW Signature Collection
Squire Resort offers the comfort of a modern hotel with the charm of rustic Southwestern decor. It boasts a variety of amenities, including a fitness center, indoor and outdoor pools, and multiple dining options. Located just a short drive from the park, it's a convenient base for your Grand Canyon adventure.
Holiday Inn Express Grand Canyon, an IHG Hotel
Conveniently located near the South Rim entrance of the park, Holiday Inn Express offers comfortable rooms and suites, a heated indoor pool, and a free buffet breakfast to start your day of exploring. It's a reliable option with all the quality you'd expect from an IHG Hotel.
Hualapai Lodge
Located on historic Route 66, the Hualapai Lodge is the primary starting point for travelers looking to explore the raw Grand Canyon landscape via the Colorado River. Its clean, comfortable rooms, and unique cultural immersion experience into the Hualapai Tribe heritage make it an intriguing choice.
Under Canvas Grand Canyon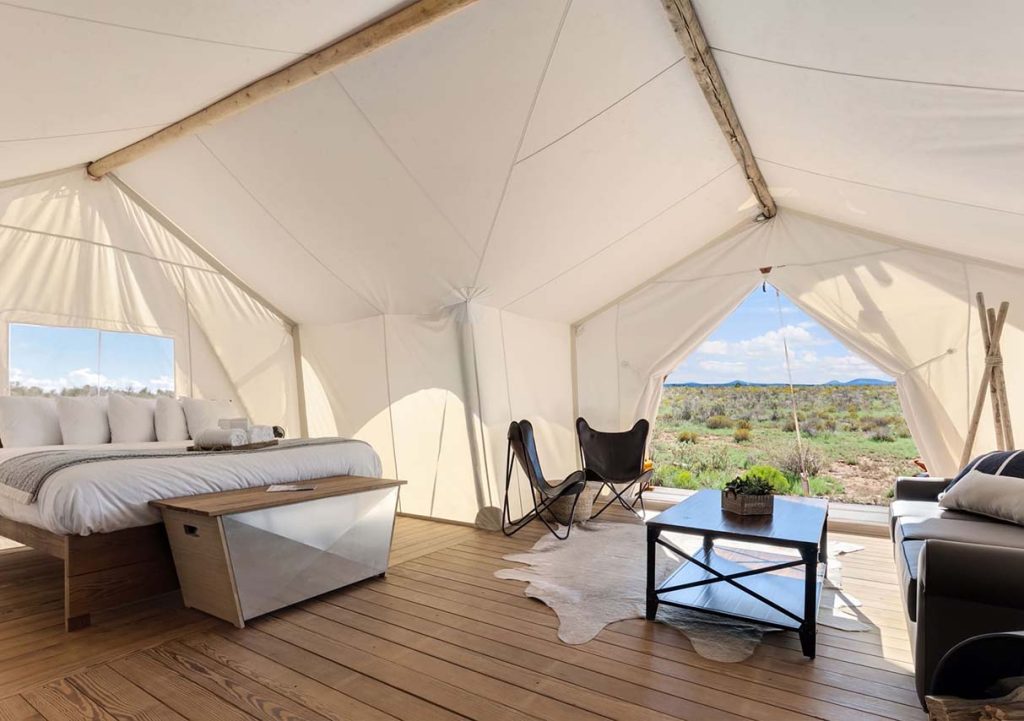 Under Canvas provides a glamping experience like no other, just 25 minutes from the South Rim. Stay in a luxury canvas tent complete with a king-size bed, wood-burning stove, and private bathroom. Enjoy starlit dinners and stunning views of the vast wilderness.
Grand Canyon Plaza Hotel
This Tusayan hotel offers comfortable rooms, a hot tub, and a seasonal outdoor pool. Its on-site restaurant, JJK's, provides tasty Southwestern fare. The hotel's location just minutes from the South Rim entrance makes it an easy choice for many visitors.
Cabins at Grand Canyon West
For an authentic experience, consider a stay in one of the Cabins at Grand Canyon West. These cabins provide a cozy, rustic stay with magnificent views of the western rim. They're located near the Skywalk and zipline, providing easy access to thrilling adventures.
Each of these accommodations offers a unique way to experience the Grand Canyon National Park, whether you want to sleep under the stars or relax in the comfort of a well-appointed hotel. Make sure to book in advance as these popular options fill up quickly. Here's to an unforgettable Grand Canyon adventure!